Back
Access
The Corvin Promenade is located in the centre of Budapest, on the border of József Boulevard, Práter Street, Szigony Street, Üllői Road. Just a few minutes from the Danube and easily accessible from any direction, this new central location lies close to the intersection of the ever-busy Ferenc Boulevard and Üllői Road.
The Corvin Promenade offers an array of remarkable opportunities in the heart of Budapest. With its modern homes situated in a completely remodelled neighbourhood alongside high-quality, human-centred office buildings, high-end shops, restaurants, cafes and entertainment venues, it is no surprise that the development has won numerous international awards.
The Corvin Promenade can be easily accessed by car, bicycle and public transport. Deák Square is only five minutes away, Nyugati Railway Station is only ten minutes and Southern Railway Station is only 15 minutes from one of Budapest's newest iconic locations.
The promenade area is a completely car-free pedestrian zone. The maximum speed of car traffic in the side streets is limited to 30 km/h.
Public transport
The M3 metro line stops at Corvin Quarter and Klinikák await travellers at the two ends of the striking pedestrianised zone.
The stop for the 4/6 tram is located directly at the entrance to the promenade.
The Rákóczi tér stop of the M4 metro line is just a few minutes' walk from the Corvin Promenade.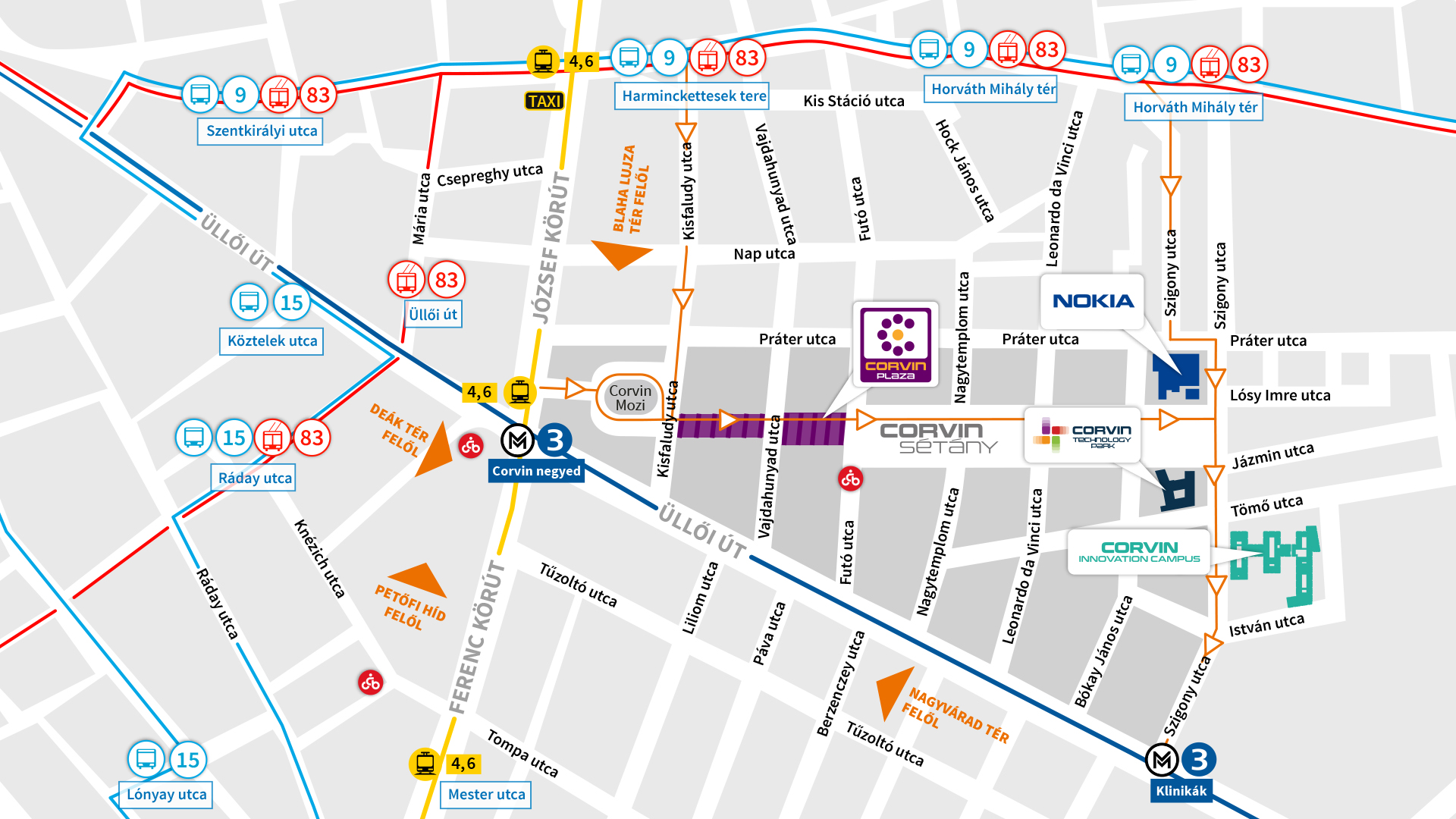 By bicycle
The Corvin Promenade also provides a safe environment for cyclists, with bike storage found throughout the entire area.
Fans of bike-sharing schemes can also make use of the MOL Bubi cycle station on Futó Street, right next door to the Corvin Promenade.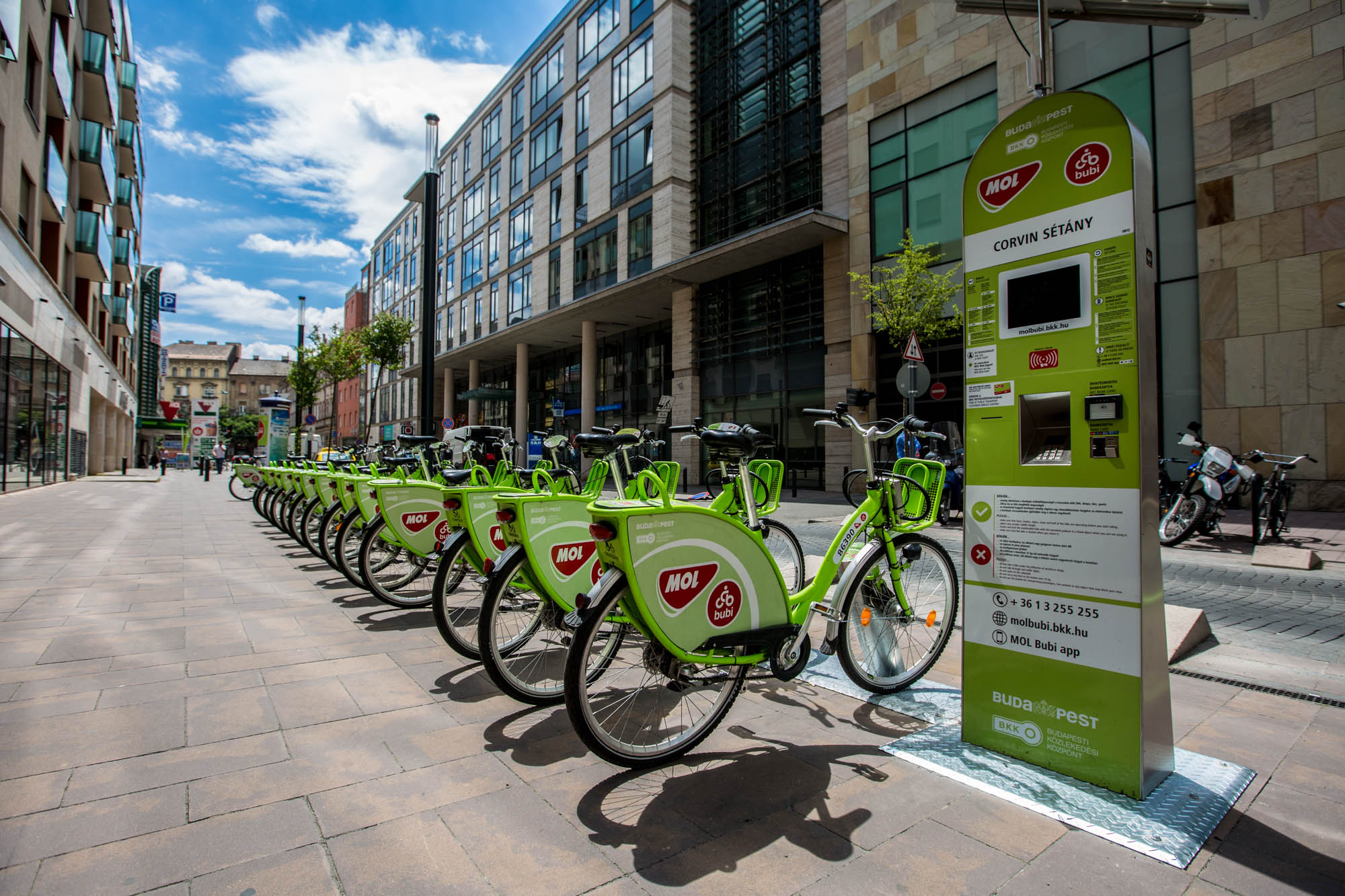 Car access
All Danube bridges and the capital's access roads are easily accessible by car from the area. You can reach the airport in just 20 minutes: if you drive directly onto Üllői Road you can reach it in the shortest possible time.
If you arrive by car, just a few meters from the intersection of Üllői Road and Ferenc Boulevard you can find more than 800 parking spaces, with one hour free parking underground on weekdays and all-day free parking at the weekends.
There are also car parks for nearly 5,000 cars under the buildings of the Corvin Promenade to ensure that parking in the area is not a problem. Parking on the widened side streets is also convenient without hindering pedestrian and car traffic.
The Corvin Promenade area forms part of the service area of two community car-sharing service providers (MOL Limo and GreenGo), and these cars can be parked free of charge in public parking spaces.